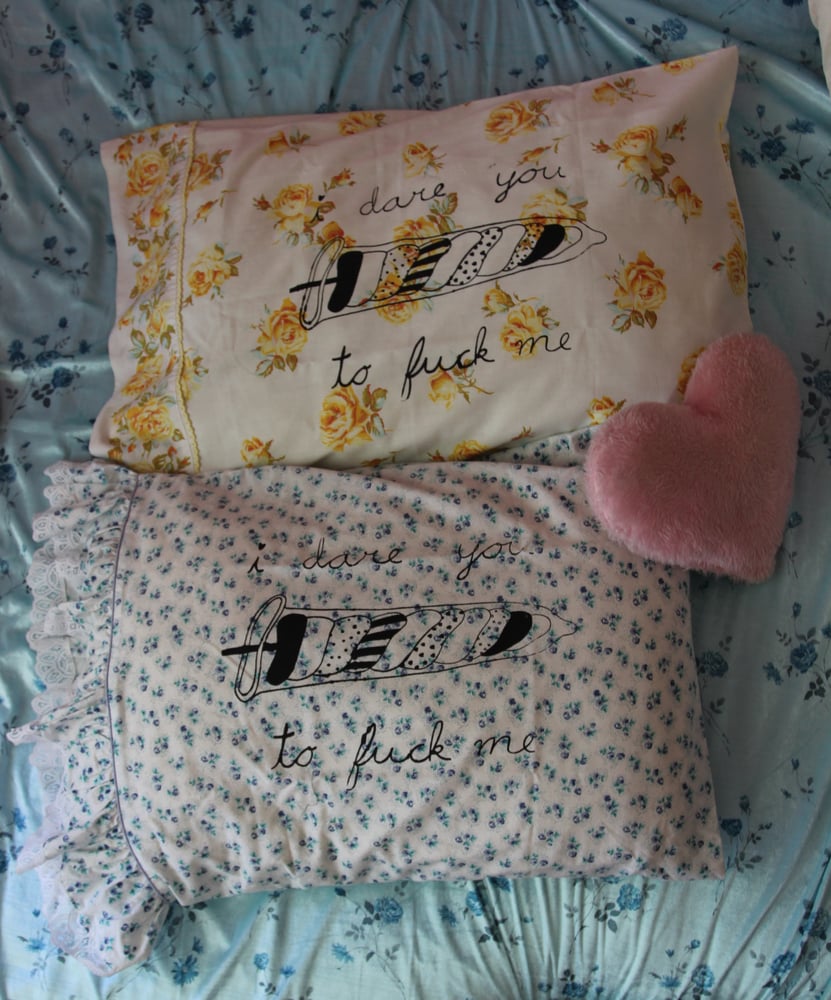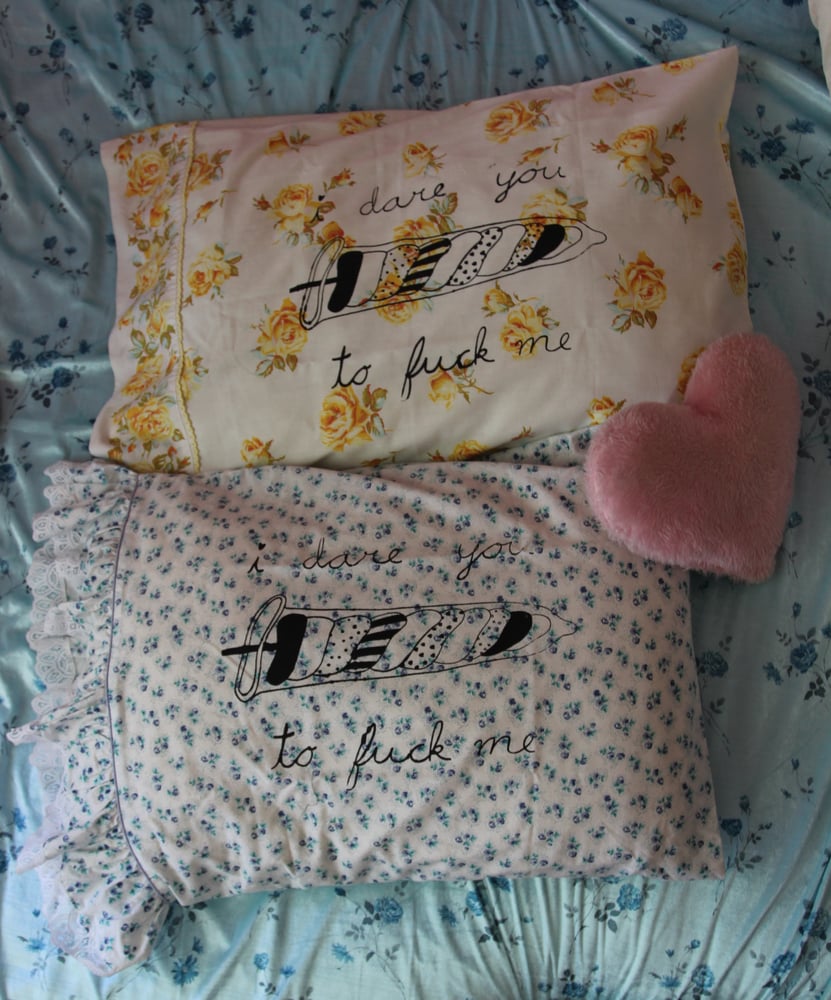 Floral Dare Pillowcase
$10.00 / Sold Out
'i dare you to fuck me' hand screen printed pillowcases.
Vintage pillowcases in a range of floral hand picked designs. As these are vintage the designs and colours vary and some are one of a kind. Ink colours range from black to brown to red.
Art work by Maggie Feels for the film Queen Bee Empire.
Please refer to the second imagine to choose which design you would like. Letters for the sold old items will not appear as a purchase option.
Items shipped out 1-5 days after purchase.