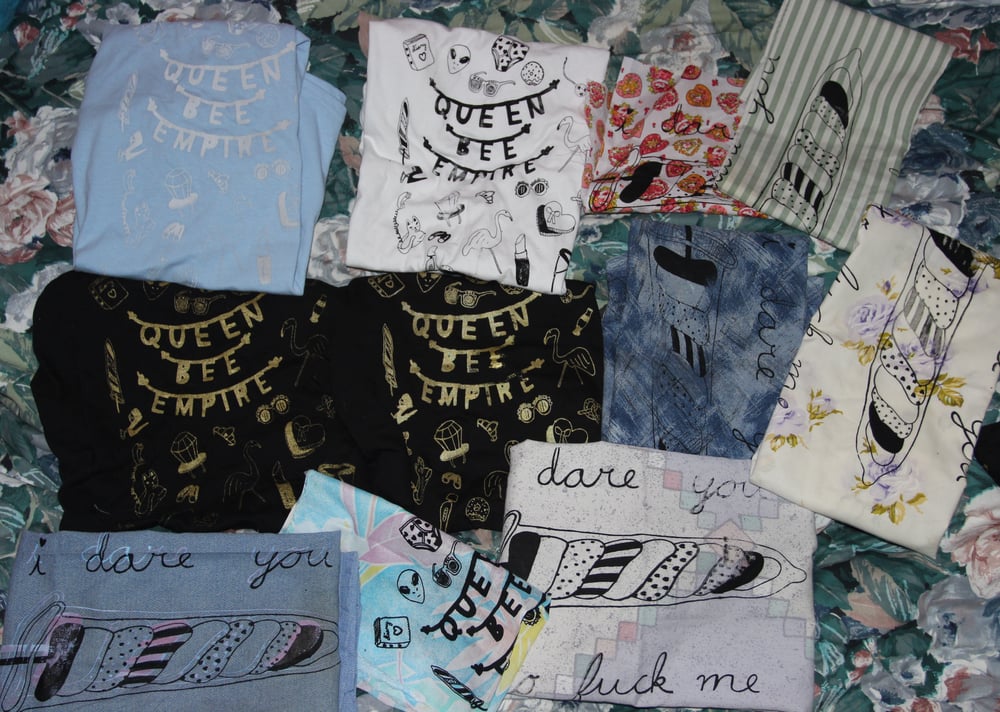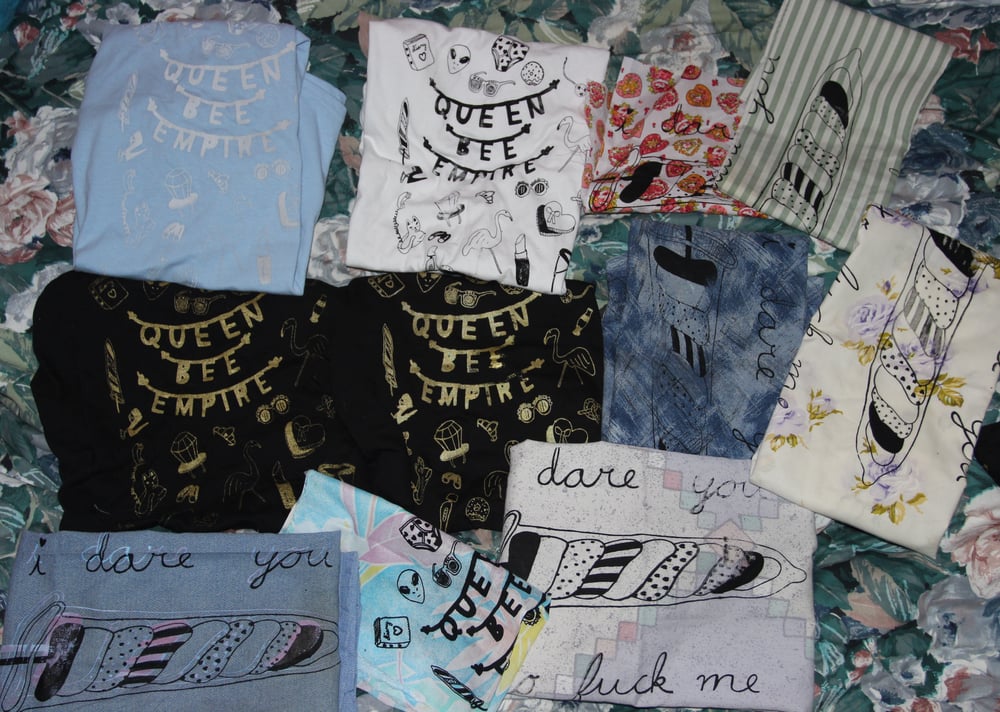 misprinted items
$7.50 / Sold Out
Sometimes when hand screen printing, things don't come out perfectly. Sometimes too much ink is used and the image bleeds out and sometimes not enough ink is used and some lines in the image are broken.
The following items were deemed "too imperfect" that they initially were not put in the online store.
Now here they are, for half the price.
Art work by Maggie Feels for the film Queen Bee Empire.
Items shipped out 1-5 days after purchase.
Sizing Guide:
When lying shirt flat the following sizes have the following measurements. (Chest is measured under the sleeves and Length is measure from top of shoulder to bottom.)
Small- chest 18" length 28", Medium- chest 20" length 29", Large- chest 22" length 30", XL- chest 24" length 31", 2XL - chest 26" length 32".
Remember you can always cut your shirt into a midriff to make any length you desire.